William has most recently been the President of Greenwood Capital Group as a co lead independent sponsor in the investment banking field seeking small to middle market companies to acquire and grow. William led a capital raise for Universal Medical Supply prior to the
Luther "Ted" Griffith, Jr.
Ted's background has been entrepreneurial minded and he brings with him a breadth of skills, ranging from financial modeling, marketing, operations, fundraising, and process management.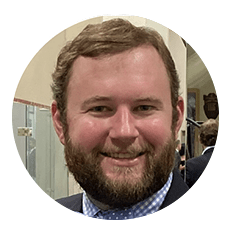 Horses and the horse industry have been a guiding force in Charlie O'Connor's life. He grew up in the Curragh, Ireland where he started riding at the age of 8. He then started exercise riding for local trainers such as Con Collins, Liam Brown and Paddy Prendergast at the age of 15.
Brendan Walsh's career earnings now approach $40 million with 553 wins through June 4, 2023. He won the 2019 UAE Derby (G2) with Plus Que Parfait – who became Walsh's first Kentucky Derby (G1) starter (and finished eighth) – as well as 2017 Illinois Derby (G3) with Multiplier, who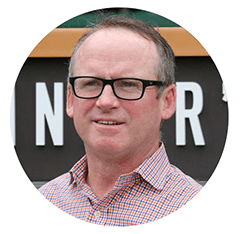 Ward grew up in the horse racing industry, being the son of trainer Dennis Ward. In 1984, Wesley Ward was voted the Eclipse Award for Outstanding Apprentice Jockey following a season in which he won riding championships at Aqueduct Racetrack, Belmont Park, and the Meadowlands Racetrack and rode 335 winners.
Peter Eurton has trained Thoroughbred racehorses since 1989, primarily in Southern California, with resulting winners of nearly 500 races and $20 million. Eurton picked up his first Breeders' Cup win with Champagne Room in the 14 Hands Winery Juvenile Fillies on Nov. 5, 2016.
J. Keith Desormeaux (born c. 1967) is a horse trainer in American Thoroughbred horse racing. Desormeaux was born in Maurice, Louisiana – part of Louisiana's Cajun region. His brother is Horse Racing Hall of Fame jockey Kent Desormeaux.
H. Graham Motion (born, in Cambridge, England) is an American horse trainer, notable for his work with 2011 Kentucky Derby winner Animal Kingdom and entry Better Talk Now. Motion started out training
Leonard Powell was born in Deauville, Normandy, France on September 12, 1976 and has since made a name for himself as one of the steadiest trainers on the Southern California circuit. He currently resides in West Hollywood, California with his wife Mathilde and three daughters,